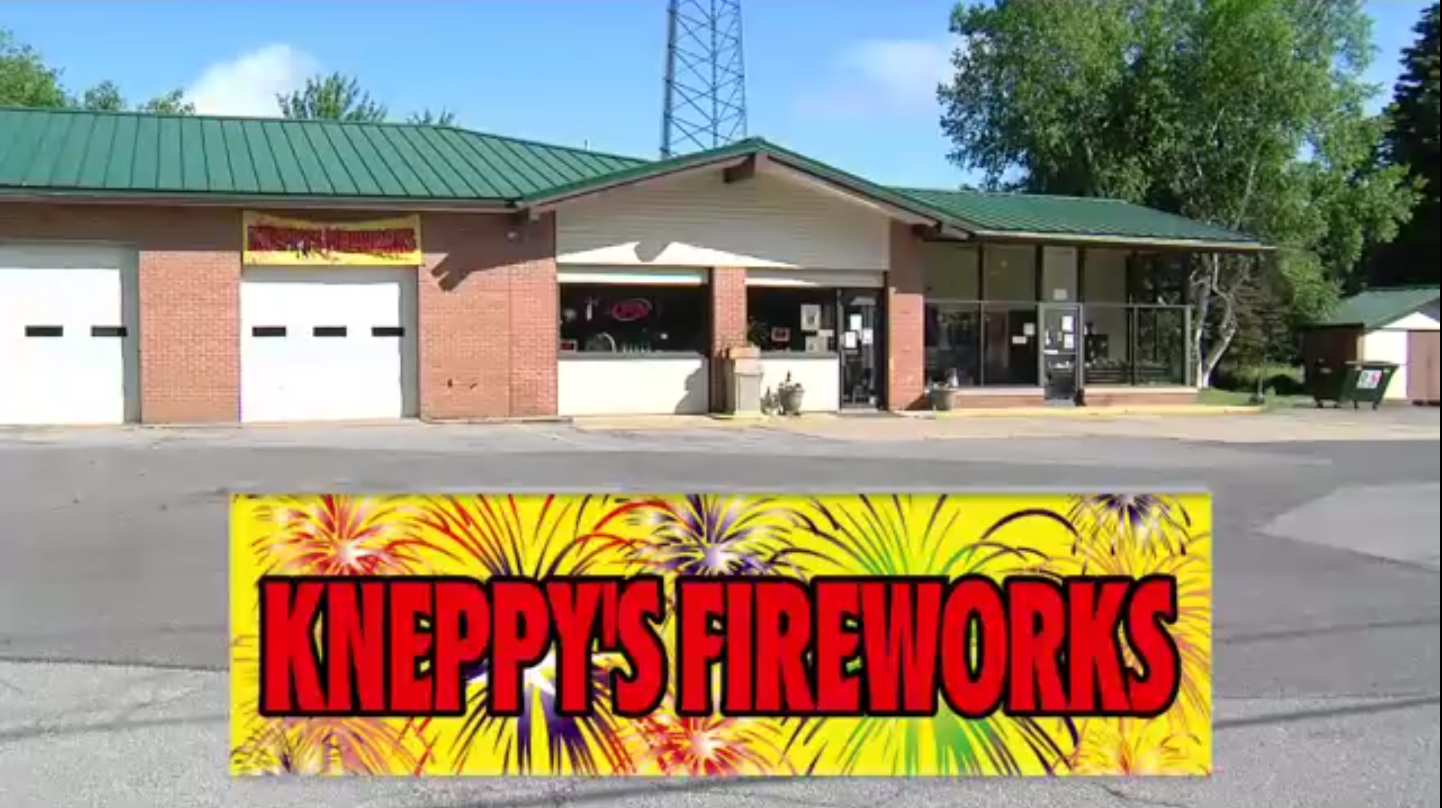 WELCOME TO KNEPPY'S FIREWORKS INC. We are a small fireworks store located in the heart of central PA with a huge variety of fireworks types to meet all your summer festivities, birthdays, gender reveals, and other holidays that you celebrate. If it has a fuse we probably have it. We have sparklers, smoke items, strobes, crackles, toys/novelties, fountains, sky lanterns, sky fliers, parachute items, rockets & rocket varities, firecrackers, roman candles, 200g cakes, 500g cakes and aerial shells up to 1.75″ diameter/7″ length. Wholesale cases are available upon request. Wholesale Catalog is available on the menu above. Call us or contact us and we'll do our best to accomidate your every fireworks needs. The more you buy the more you save. Thank you for choosing us to make your celebrations super ultra special and memorable.
We are continuing the best deal of the summer now to the end of the year on our wholesale caselots. We have eliminated our "C" column pricing and giving everyone the "B" column pricing instead and NO MINIMUM PURCHASE REQUIRED! You still have to purchase $6,000 or more to qualify for "A" column pricing. Click on our Catalogs Menu at the top of the page and click on "WHOLESALE" or "PROLINE" for really great discounts.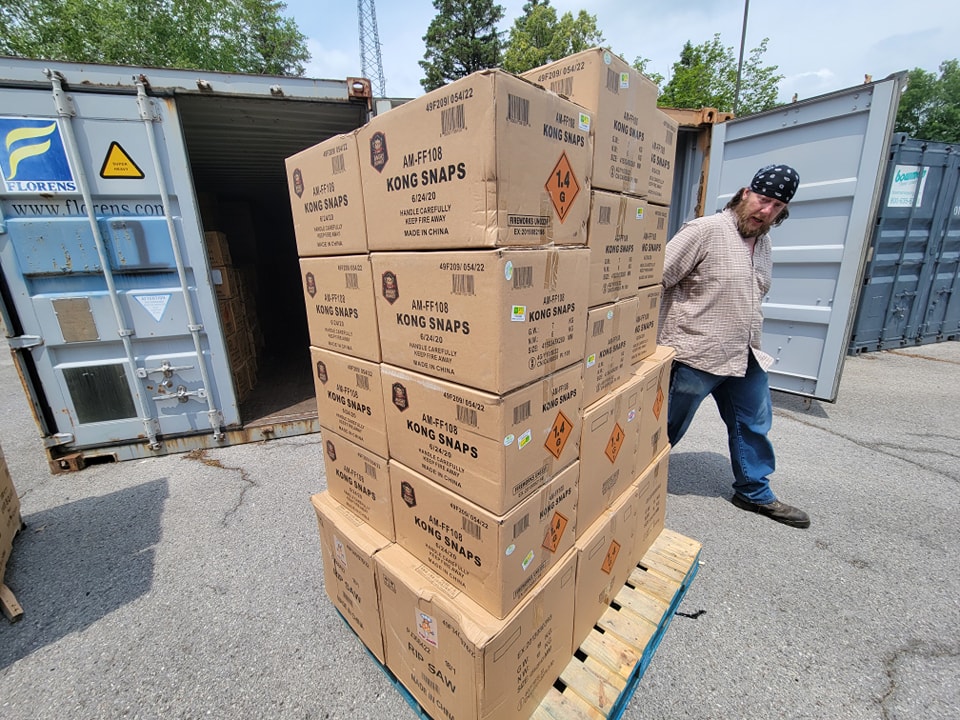 2023 FEATURED ITEM VIDEOS:
List of items shot off below! You can also download the list below too.

Just a friendly reminder to keep an eye on our social media pages for deals and giveaways through out the year here at our Kylertown location. Like/Follow/Comment & Share!!!
LINKS TO THEM ARE AT THE TOP RIGHT OF THE PAGE!
Great NEWS!!!!
House Bill 542 has been signed by Governor Tom Wolf, it is now legal for PA residents to buy from us and shoot off Consumer Fireworks at any time of the day or night on any day of the year. This is everything in our store that we sell. Bottle rockets, firecrackers, cakes, parachutes etc. Please note that all safety laws rules still apply for folks in metropolitan areas and also towns.
ONLY GOOD FOR KYLERTOWN MAIN LOCATION!!!
If you buy $500(Before Taxes) either in one lump sum or at different times – get your VIP card punched each time you spend $100(Before Taxes) and you get $100 FREE AFTER your $500 purchases! You must spend $500(Before Taxes) to qualify for the $100 free fireworks promotion on our V.I.P. Program. YES – other discounts DO apply! Sign up today by emailing or calling. Best deal going in PA! Well worth the longer drive!
Receive 25% off retail prices – all year long! If you belong to a PYRO Club (even pyro forums like Pyro Talk, PyroFan) you will receive a great 25% off retail pricing. Plus also use the VIP card – details above. Must have a verifiable membership card or similar.